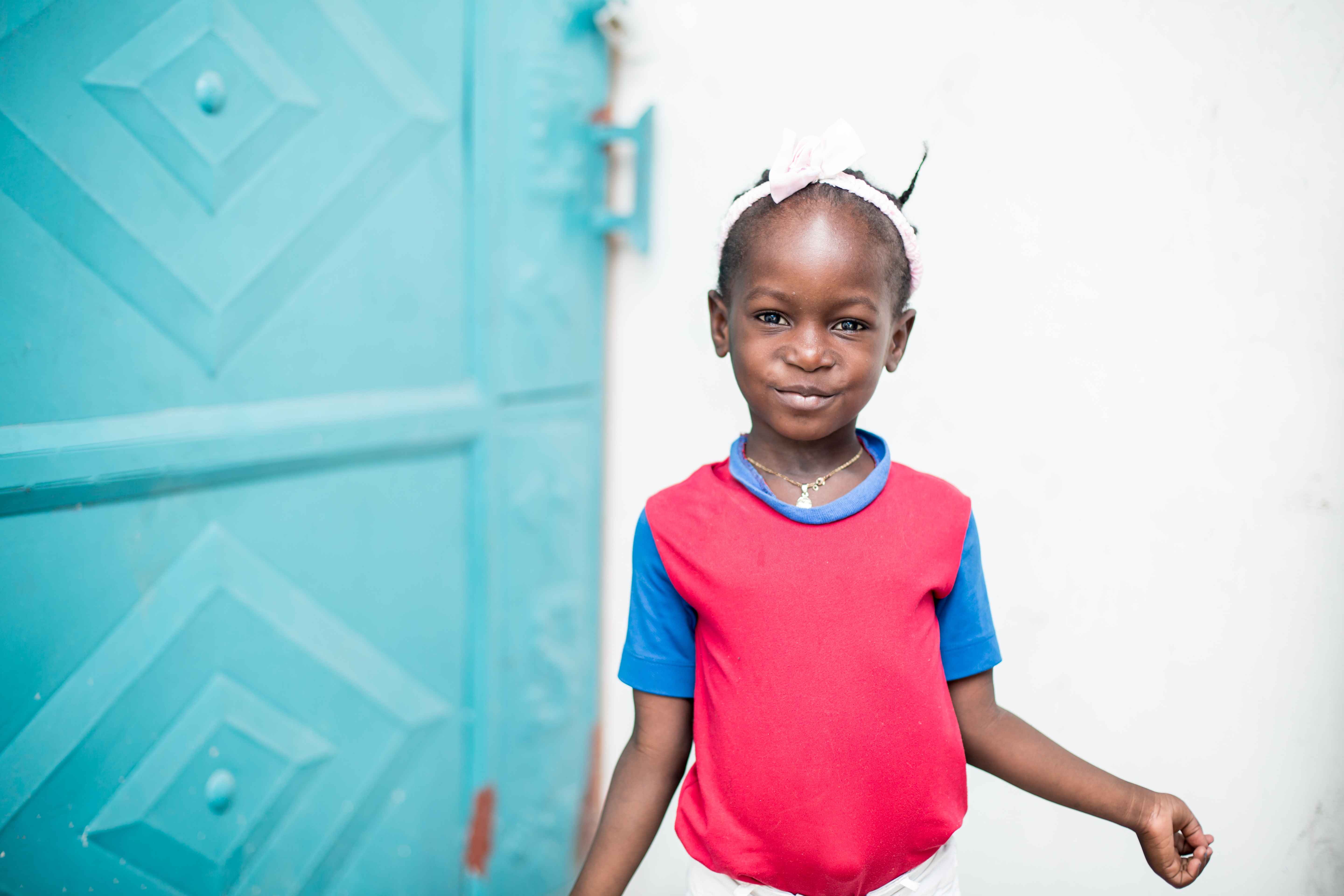 Jan 17, 2020
Lisa To Haiti
"Haiti is beautiful. It will also break your heart, but mostly it will inspire you because of its people and how they live with faith and hope for better tomorrows. Being in Haiti with Upstream cracks open your heart and makes you feel more alive and present, unlike any other experience could."
Lisa, her husband Mike and their two teenage children, Ben and Anna, all ventured to Haiti last summer after getting introduced to Upstream through their son, Ben. Lisa has worked as an elementary school psychologist for many years.
"Our experience as a family was life-changing in so many ways. I was so taken by the beauty of the landscape and the people. Meeting the children and staff at the school was definitely a highlight for me. As an educator, I was just so impressed by how joyful the children were to be at school, to have the opportunity. They were so eager to learn. I loved meeting the principal Dorothy and seeing how much pride she had in her work. The people we met in Haiti were filled with pride and joy and so much hope. Hope for a better future comes through education. The school (CSCS) is giving that to these children.
Since returning from Haiti I see life through changed eyes. I reflect with gratitude more often. I see the petty troubles and preoccupations of life in the US differently. I also keep Haiti in my heart and prayers constantly."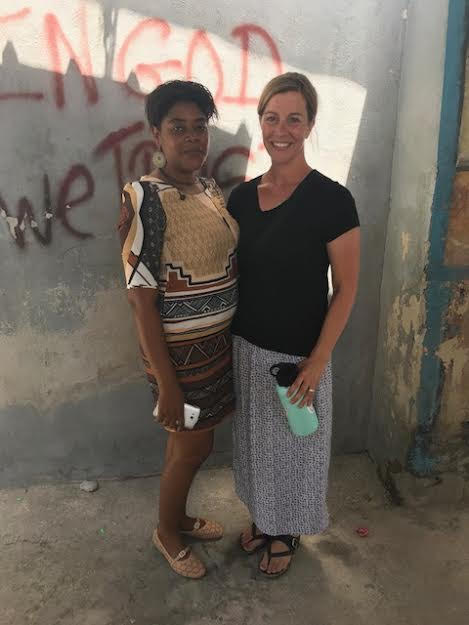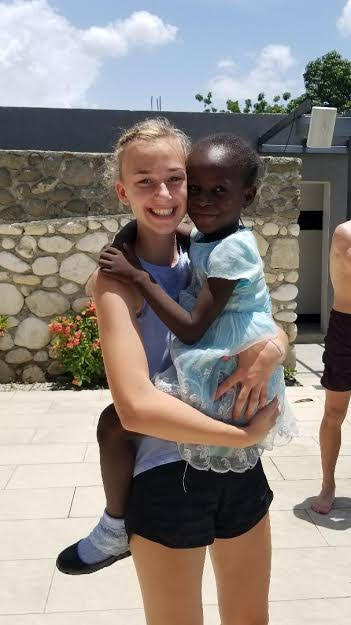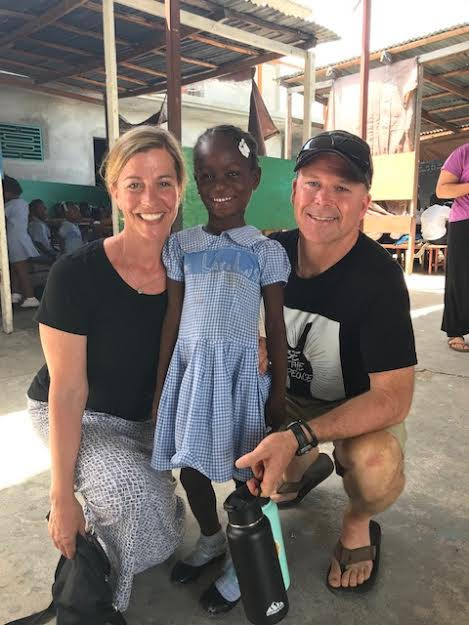 "We have been very blessed to get connected to Upstream through our son, Ben. Ben went on a trip to Haiti with Upstream in the summer of 2018 and really wanted to share it with his whole family. This past summer, all four of us were able to experience a trip with Upstream together. I did not expect to be so impacted by the beauty of the people and their faith, hope, and love for one another. Some of my most dear memories are of all four members of our family being there together. Sharing this experience with the people I love most was so precious. I now can see why my son has such a love for Haiti."
Thank you, Lisa, for sharing some of your experience and photos with us. We are grateful to have you as a part of the Upstream family. If you would like to receive info about joining us for a trip, please email us at info@upstreamint.org TODAY!